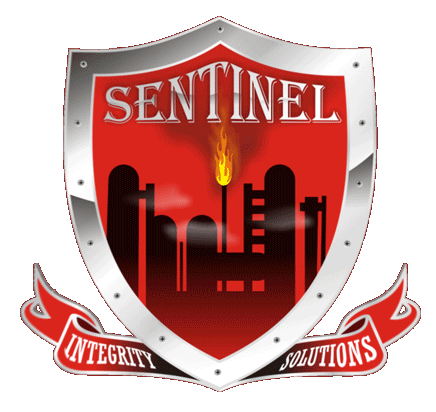 DELIVERING SAFE, COST EFFECTIVE, TURN-KEY INSPECTION SOLUTIONS
Sentinel Integrity Solutions, Inc. is proud to be a leader in the petrochemical inspection industry's continuing advancement of strategic inspection methodologies. Our employees work hand-in-hand with our customers to increase their overall asset reliability and minimize any risks/consequences associated with loss of containment or failure of equipment.
Support from your FCC experts and refractory specialists proved invaluable in identifying issues quickly and determining repair strategies, both short and long term, to address the root cause.
John Sitler, Mechanical Integrity Manager/Inspection Superintendent, Philadelphia Energy Solutions
The knowledge, skill and professionalism that Sentinel brought to our facility was an unbelievable asset to our inspection organization. Sentinel will always be highly recommended by our inspection department.
Michael B. Armond, D&S Quality Assurance Inspector, ExxonMobil Baton Rouge Refinery
The service your company provides is top quality - from initial request for inspection service and the execution of the activity. We cannot thank you enough for the dedication and professionalism displayed by your entire team.
Courtney Gravouilla, API 510/670/653 Inspector, AlonUSA - Krotz Springs Refinery
The Sentinel team arrived at a critical point in construction and helped Shell maintain quality through the shove to completion.
Sentinel's ability to hit the ground running with minimal guidance was recognized immediately and appreciated across the board.
David Haugen, API 936/510/570
Refractory QA Inspector
Shell Polymers, Pennsylvania Chemicals Project