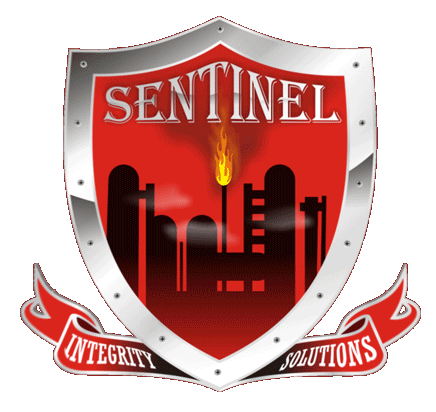 DELIVERING SAFE, COST EFFECTIVE, TURN-KEY INSPECTION SOLUTIONS
Nested & Onstream Services
API Inspectors

Our nested on-stream inspectors will plan, conduct, and document examinations of your pressure equipment, vessels, and piping. Our API inspectors have a working knowledge of ASME Boiler and Pressure Vessel Code and ASME Piping Code, as well as a general knowledge of damage mechanisms and metallurgy.

Sentinel Integrity Solutions employs world-class inspectors certified to API 510, 570, 580 and 653 to manage and perform all of your ongoing run and maintain activities and on-stream inspections.

On-Stream NDE Technicians

In order to succeed in a competitive business environment, owner/operators must ensure the integrity of their products and processes in the most cost-effective manner possible. Sentinel Integrity Solutions provides standard and innovative non-destructive testing solutions necessary to achieve these goals. We employ highly trained professionals, utilize state-of-the-art equipment, and offer sophisticated data analysis for all of your nested NDE requirements.

QC / QA Inspection Services

Our API or AWS certified inspectors are experienced in the Quality Assurance of outside mechanical contractors, new construction projects and fabrication shop surveillance. These inspectors are proficient in reviewing Welding Procedure Specifications (WPS), Procedure Qualification Records (PQR), and Welder Performance Qualifications (WPQ) to ensure a comprehensive inspection for your facility.

Nested and Onstream Support Includes:
Conventional NDE

Routine compliance inspections

Carry out CUI programs

Baseline inspection

Advanced NDE support

Fabrication shop inspections

P&ID, PFD and Isometric drawing updates

Positive Material Identification (PMI) program

Support implementing or maintaining mechanical integrity programs

Risk assessment and inspection planning updating