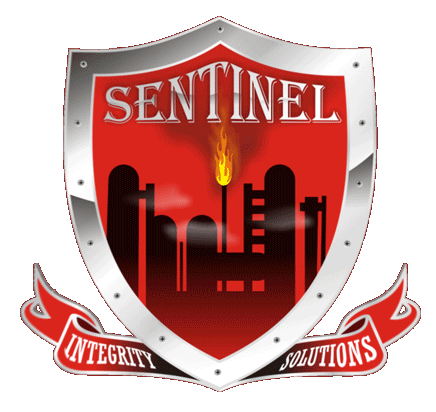 DELIVERING SAFE, COST EFFECTIVE, TURN-KEY INSPECTION SOLUTIONS
Post-Turnaround Documentation
Once the turnaround is complete, and all of the inspections, repairs, and replacements have been performed, facility operators will have tremendous amounts of data on their hands. This data needs to be documented and organized properly to ensure that future work is performed on the right equipment at the right times. Post-turnaround documentation needs to contain technical details on every activity that was conducted on the equipment during the turnaround. The kinds of things that should be documented include: inspections, maintenance, repairs, or replacement, non-typical safety issues, and forecast items.
​
There are several key components that should be documented within the final inspection report. These are based on the condition of the equipment/piping circuit and the activities that were conducted on the equipment during the turnaround. A few examples are:
​
The first involves documenting all components that were inspected and the findings from the inspection. This should be summarized to capture all of the inspection activities, and any mechanical activates required to facilitate the inspection. This portion should also explain why the equipment/piping circuit was deemed suitable for continued service upon completion.

All areas that required repair/replacement will require documenting. All NDE techniques performed should be documented in the report as well. In some cases a MOC (Management of change) will be required. The justification for the change, and details regarding the change itself shall be captured.

The condition of the equipment/piping circuit should be captured in great detail. The detail should capture all the required quantification and description of any damage discovered on every component. Additionally the results from discovery type NDE that was performed to quantify any damage.

Any recommendations that were either deferred or could not be completed during the turnaround should be captured as a forecast item. Any items that were evaluated on a unit run premise, and will require attention during the next turnaround should be captured as well.
Every facility should have a minimum amount of specific technical information that is required in an inspection or maintenance report. This can include things like the results of an inspection or whether or not a repair had to be made. This information needs to be specified ahead of time, so that managers and inspectors in the future are best able to use it to maintain future plant reliability.
​
Sentinel has developed a standard regimen for reporting. This regimen is based on knowledge of OSHA auditing, RBI, and our collective turnaround experience. Our standard reporting regimen executed during a turnaround has proven to streamline any facilities post documentation efforts.
Sentinel's Post-Turnaround Inspection Expertise
Sentinel Integrity Solutions can update your Process Safety Management (PSM) data with our Post Turnaround Documentation services. We can assist in Pre-Startup Safety Reviews, update corrosion monitoring programs, review the Management of Change (MOC) documentation, and perform Post-Turnaround Process Hazard Analysis (PHA) Revalidations.
The Benefits of Post-Turnaround Documentation
Properly documenting the results of a turnaround is an essential part of the turnaround process. Turnaround documentation makes it easier to track the growth of corrosion or flaws on equipment that has been properly documented. Moreover, if something does go wrong with a part and that part has been properly documented in prior turnarounds, it is easier to identify what has gone wrong and why.