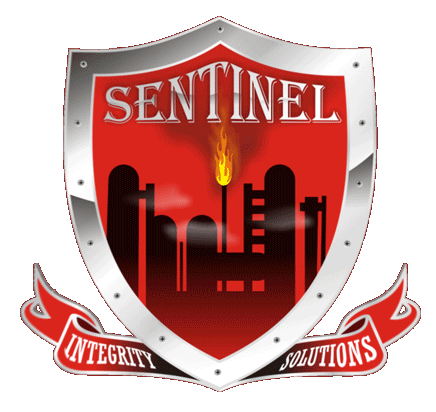 DELIVERING SAFE, COST EFFECTIVE, TURN-KEY INSPECTION SOLUTIONS
Magnetic Particle Testing
Magnetic particle testing (MPT) is a nondestructive examination (NDE) technique that is primarily used for detecting surface and slightly subsurface discontinuities in ferromagnetic materials. This method works by creating a magnetic field around the part to be tested. The field will distort around the surface or near surface cracks, creating what is known as a flux leakage field.
​
During the inspection, ferrous iron particles with dye are applied to the part. These particles can be either wet or dry. If an area of flux leakage is present, the particles will be attracted to this area and form an indication. Following identification of the affected area, an evaluation will determine if the indication it is relevant or non-relevant.
​
The magnetic field can be introduced into the test specimen by either direct or indirect magnetization. Direct magnetization occurs when the electric current is passed through the test object and a magnetic field is formed in the material. Indirect occurs when no current is passed through the test specimen, but a magnetic field is applied from the outside source.
​
INSPECTION STEPS FOR MAGNETIC PARTICLE TESTING
Surface preparation - remove oil and other contaminants

Apply magnetic field

Application of magnetic particles

Evaluate the magnetic particle indications if present
​
ADVANTAGES OF MAGNETIC PARTICLE INSPECTION
Economical

Fast method for quick verification of damage

Minimal surface preparation compared to liquid penetrant examination
​
PRODUCTION
Two-man crew for wet fluorescent application

One man for dry visible technique
​
FORMAL REPORTS
The formal reports for magnetic particle testing include of a detailed description of the equipment being inspected, the inspection technique being used, the findings of the inspection, a summary of the results of the inspection, and a sketch or photo of the part being inspected.