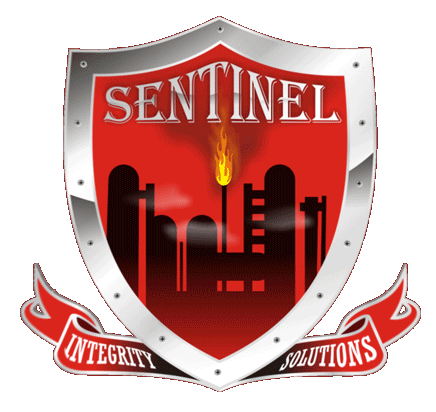 DELIVERING SAFE, COST EFFECTIVE, TURN-KEY INSPECTION SOLUTIONS
CUI Inspector (API 510/570 minimum)
Carville, Louisiana
Location: Carville, LA
Start Date: 1st Quarter 2023
Duration: Long Term (Nested)
Project schedule: 40 hours per week (9/80 schedule) with occasional overtime
Per Diem: – N/A
​
Summary Statement
Applicants must have a minimum of 5 to 10 years of experience as a qualified API 510/570 Inspector with CUI inspection experience. The inspector will provide functional support to the client inspection department with primary efforts directed towards the CUI inspection of all fixed equipment (piping, pressure vessels, and storage tanks) to ensure its mechanical integrity and record inspection findings in a manner that all records will be readily available to plant personnel of all disciplines. The position requires technical competence and knowledge in the application of current inspection codes, inspection plan building, and development of future work scopes. Proficient record-keeping and work status tracking for periodic KPI metric reporting are required. The position may also require the procuring and scheduling of outside contract resources to assist with CUI inspections. The position is required to navigate and input records into the inspection management software.
Responsibilities
Inspects plant equipment with CUI focus as directed by client for the purpose of evaluating its fitness for service.

Must possess working knowledge of applicable API codes and recommend practices to guide in identifying CUI susceptible areas, proper application of inspection techniques and methods, and mitigation practices.

Records inspection results in the inspection management software and electronically file the records in the Inspection Department LAN folder in a manner that they will be readily accessible by plant personnel from all disciplines.

Recommends repairs for equipment that falls out of acceptable damage limits and evaluates and reports its condition.

Monitors the site CUI strategy spreadsheet for upcoming CUI work and is responsible for validating the initial CUI assessments performed by the API 570 piping inspectors.

Perform direct visual field inspections with the ability to evaluate and quantify CUI-related damage.

Develops CUI work packages for follow-up NDE ensuring coverage alignment with the applicable inspection code and client requirements.

Procure, schedule, and supervise outside contract resources to perform CUI examinations using acceptable inspection methods and techniques that confidently and effectively identifies equipment condition.

Build inspection repair recommendations that clearly identify damage and gives clear instruction for the intended repair.

Communicate with the Maintenance, Projects, and Operations Teams on inspection and repair-related findings.

Evaluates NDE inspection results ensuring data is acceptable and adequate coverage is obtained and incorporates relevant findings into the inspection management software record.

Update the site CUI strategy spreadsheet as work progresses and provide periodic KPI metric reports.
Pay is very competitive and commensurate with experience. Sentinel Integrity Solutions, Inc. is an equal-opportunity employer. Drug Testing, Background Screening, and a TWIC card are required.
For consideration, please forward your updated resume to the following email addresses:

Joshua Goudeau
Louisiana Division Manager
Email: jgoudeau@sentinelintegrity.com

Brooks Firmin
Louisiana Operations Manager
Email: bfirmin@sentinelintegrity.com

Please include "CUI Inspector (Geismar, LA)" in the subject line for consideration for this position.