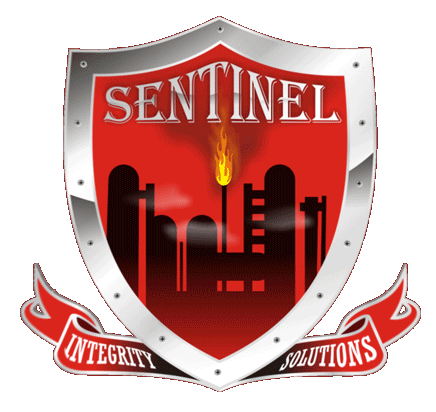 DELIVERING SAFE, COST EFFECTIVE, TURN-KEY INSPECTION SOLUTIONS
Automated Ultrasonic Testing
Automated Ultrasonic Testing (AUT) is a fully automated technique that utilizes a multi-channel ultrasonic imaging system and encoded robotic scanners to perform a UT examination on a piece of equipment. AUT is used in a number of industries and can be an effective method for inspecting a number of different types of equipment.
AUTOMATED ULTRASONIC TESTING
Automated Ultrasonic Testing
HOW AUTOMATED ULTRASONIC TESTING WORKS
AUT works similar to traditional ultrasonic testing (UT), although there are several important differences. Like traditional UT, the process works by emitting ultrasonic waves into a piece of equipment. These waves will then travel through the part until they reflect off either the opposite wall, or any defects they encounter. Once the wave returns to the near wall, the time it took them to return can be measured, which can be used to determine if there are any cracks or defects inside the material.
​
Unlike traditional UT, AUT is run automatically without the need for inspector control. An AUT device is attached to the part using magnetic wheels. It then moves along the part as it emits and receives ultrasonic pulses.
​
AUTOMATED ULTRASONIC TESTING APPLICATIONS
AUT can be used to inspect pressure vessels, piping, storage tanks, spheres, and other equipment while in service for potential damage. AUT offers a full volumetric inspection providing details on shell material degradation such as erosion, corrosion, hydrogen blisters, hydrogen induced cracking (HIC), and related interlinking cracking.
​
This system can also be utilized in weld inspection for detecting both service and fabrication related defects implementing the pulse-echo or Time of Flight Diffraction (TOFD) techniques.
ADVANTAGES OF AUTOMATED ULTRASONIC TESTING
AUT has a number of advantages when compared to other forms of nondestructive testing.
​
The major advantage of AUT is that it provides detailed inspection data at a high rate of speed with exceptional accuracy and repeatability.

It also allows for in-service examinations of equipment at elevated temperatures (Up to 300º F with direct scanner contact).

AUT allows for high-speed data acquisition; sometimes as fast as up to 20 inches per second. In some cases, AUT can be used to satisfy internal inspection intervals in lieu of confined space vessel entry.

This method can provide detailed information in a fitness for service evaluation.

AUT has exceptional accuracy and repeatability. It's encoded scanning is accurate to .001 inches. This makes it excellent for tracking the growth of a defect over time and plan maintenance activities around it.

AUT provides multi-tasking capabilities which utilize a full array of transducers simultaneously.

AUT is cost efficient and allows facility owners to optimize their inspection dollar.
​
SENTINEL'S AUTOMATED ULTRASONIC TESTING EXPERTISE
Sentinel Integrity offers Automated Ultrasonic Testing solutions as part of our comprehensive onstream and turnaround inspection services. Click the button below to contact our experts. We will work with you to determine whether or not AUT is the right application to fit your needs.