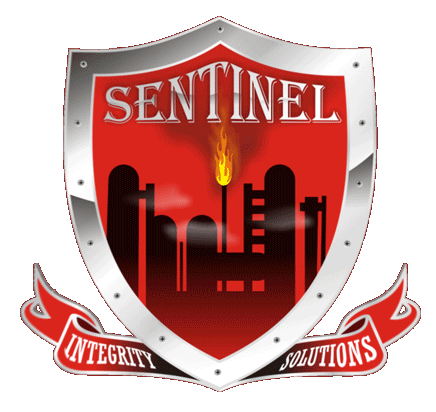 DELIVERING SAFE, COST EFFECTIVE, TURN-KEY INSPECTION SOLUTIONS
API 510/570 Inspectors
Ferndale, Washington
Location: Ferndale, Washington
Start Date: Immediately
Duration: 3 - 4 months
Project schedule: 5/12's
Pay Rate: Competitive (DOE)
Travel Expenses: Compensation paid in/out
Per diem: $160.00 per day (Paid 7 days a week)

Sentinel Integrity Solutions Inc. is hiring API 570 and/or API 510 Inspectors for temporary
employment to perform external piping inspections in Ferndale, Washington. This is a great opportunity
for newly certified inspectors looking to build experience.
​
Applicant must hold current API 570 or 510 certification and must be technically
competent and knowledgeable in the application of the current inspection codes. API 570 certifications
are preferred, but applicants that only have an API 510 certification are still a candidate for these
positions.

Proficiency in technical report writing, the use of MS Word, the inclusion and editing of digital
photographs for use in repair recommendations and reporting is required.
Self-motivated with good written and verbal communication skills with a positive team-oriented attitude
is required.

Experience with Microsoft applications, Word, and Excel

Strong work ethic, responsible, reliable, and dependable

Embrace Sentinel's commitment to safety and quality inspection standards

Team oriented, work well with others and customers
​
Sentinel Integrity Solutions, Inc. is an Equal Opportunity Employer. Drug Testing, Background
Screening, and TWIC card is required.

For consideration, please forward your updated resume.
Please include 'API 570 Inspectors - Ferndale, Washington' in the subject line for consideration for these positions.

Brooks Firmin
Louisiana Operations Manager
Email: bfirmin@sentinelintegrity.com
​
Aron Prevost
Project Manager
Email: APrevost@sentinelintegrity.com