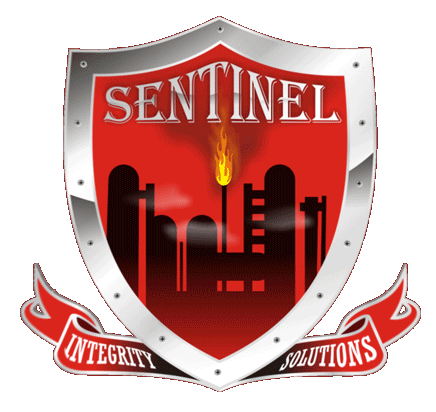 DELIVERING SAFE, COST EFFECTIVE, TURN-KEY INSPECTION SOLUTIONS
Sentinel Integrity Solutions Turnaround Division brings senior level management and inspectors together for the safe and practical execution of all turnaround activities. Our standardized best practices, used on every job, provide our clients with the highest level of service, continuity, teamwork, and professionalism and have become the gold standard in the industry.

Sentinel Integrity Solutions, Inc. uniquely maintains a full-time team of experienced and recognized industry experts consisting of API and AWS certified inspectors capable of servicing our client's turnarounds, routine inspection and project type initiatives. This commitment by the Sentinel Management Team to minimize the use of "stereo-typical" contract inspectors within the industry ensures that we have key full-time personnel available to serve our clients with the highest quality service in the industry.

Pre-Turnaround Inspections and Planning

Sentinel Integrity Solutions' experienced inspectors and technicians are certified to ASNT, API 510, 570 and 653 and have extensive knowledge in managing pre-turnaround activities. Clients who use our experience in pre startup safety reviews, planning inspection activities, repairs, and associated logistics can expect an increase in overall safety, efficiency and greater visibility into the scope of the turnaround.
Digital Wall Charting System

Accessibility & Real Time Updates

The Digital Wall Chart is accessible to everyone from anywhere unlike the traditional paper wall charts that can only be viewed in inspection turnaround trailers. Access can be given to turnaround management, maintenance and mechanical supervision, and inspection team members that are directly involved with the turnaround enabling them to view information in real-time on their PC, or hand-held electronic devices.

Updating of the Digital Wall Chart is User-Friendly and Efficient

The Digital Wall Chart is a great reference tool used during daily turnaround status update meetings and the report writing process. The inspection data such as scope of work, type of inspection performed, inspection work recommendations (IWR) on each piece of equipment are available at your fingertips.
The tool is revision friendly and fully customizable to fit your needs! The Digital Wall Chart gives you the flexibility of removing inspection activities or equipment without compromising the clean and sleek look of the chart with a click of a button.

Post Turnaround - Comprehensive Reporting and Recommendations

Sentinel Integrity Solutions can update your PSM data with our Post Turnaround Documentation services. We can assist in updating the Corrosion Monitoring program, review the Management of Change (MOC) documentation, and perform Post-Turnaround PHA Revalidation packages.
Turnaround Inspections and Services

Through an innovative standardized approach to our Turnaround Inspection Services, we provide the highest quality service while significantly reducing a facility's turnaround contract inspection costs. We believe this story is best told by our clients so allow us to provide you with references.