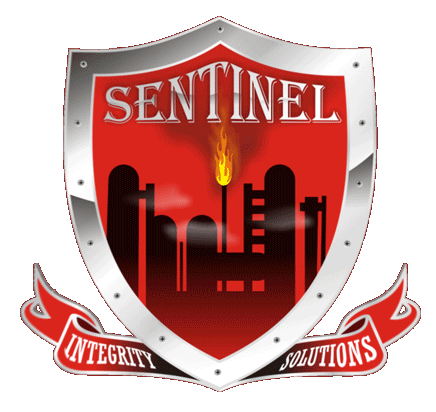 DELIVERING SAFE, COST EFFECTIVE, TURN-KEY INSPECTION SOLUTIONS
RT Level II Technicians
Baton Rouge, LA
Start Date: ASAP
Location: Baton Rouge, LA
Duration: Fulltime Employment w/ benefits
Compensation: DOE/Certifications
​
Job Description
Sentinel Integrity Solutions, Inc. Louisiana Division is accepting resumes for experienced RT Level II
Technicians to join our Industry Services team in Port Allen, LA. The candidate must be an experienced
Radiographer with a minimum of 3 years experience, qualified and certified as a Level II in Radiographic
examination, and hold a Louisiana State card. The candidate will also be required to show classroom
hours & OJT hours needed to take Sentinel Integrity Solutions Level II exams. Additional NDT and Rope
Access certifications are a plus. The overall purpose will be to support the operation for call-out and
special projects. This position will report directly to the Louisiana Division Operations and Division
Manager in our Port Allen, LA office.​
Requirements:

Radiographic Testing Film Interpretation: Applicable to film interpretation of radiographs,
evaluation of the Radiographic Method, and overall evaluation of radiographic film to applicable
codes and standards acceptance criteria.

The RT Level II Technician should be thoroughly familiar with the scope and limitations of the
Methods for which qualified and shall exercise assigned responsibility for on-the-job training
and guidance of assigned trainees and NDT Level I personnel.

The RT Level II Technician shall be able to organize and report the results of any assignment
within qualifications.

Adopt a Sentinel Integrity Solutions attitude, providing the inspection expertise and innovative
solutions necessary to handle any situation.

Actively pursue continuing technical education courses or seminars. Sentinel Integrity Solutions
provides (SIRT) a program designed to help further our employees in their technical capabilities.
With a designed career path set forth from the beginning of their first day.

Must be able to travel when needed.
​
Pay is competitive and commensurate with experience. Sentinel Integrity Solutions, Inc. is an Equal
Opportunity Employer. Drug Testing, Background Screening, and TWIC card is required.

For consideration, please send your updated resume to the email addresses listed below.
Please include RT Level II Technician in the subject line.

Taylor Quebedeaux
Louisiana Operations Manager
Email: TQuebedeaux@sentinelintegrity.com

Aron Prevost
Project Manager
Email: APrevost@sentinelintegrity.com